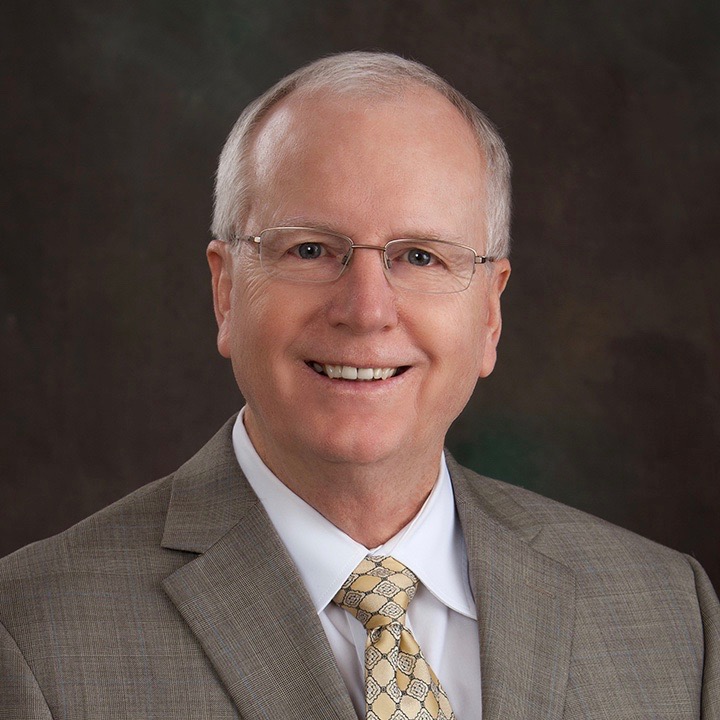 Contact Info
Phone: 270-926-4000
Fax: 270-683-6694
Frank's Practice Areas
Frank began practicing law in 1974. He began his career as a general practitioner with a focus on transactional work. Since 1987, he has devoted the majority of his practice to civil litigation in the state and federal courts throughout Western Kentucky.
Frank's clients include both individuals and businesses. They generally seek counsel from Frank because they are considering the filing of suit or they have been sued. The matters he undertakes include medical negligence, motor vehicle negligence, defamation, divorce, property disputes, business transaction disputes, and estate disputes.
By thorough preparation and an understanding of the applicable law, Frank guides his clients through the litigation process, and helps them consider all aspects of the situation, including the risks and benefits involved, to insure that the client achieves the best possible outcome or solution, whether through settlement or trial.
Frank likes to work with clients who have complex situations that could lead to litigation. For example, he provides guidance to individuals with complicated divorces that involve significant real estate or property issues, as well as clients with challenging financial situations associated with business ownership or investments. Frank also works with clients involved in business transactions where disputes have occurred that may lead to litigation.
The perfect client for Frank is an individual who is about to be sued, has been sued, or who wants to file a suit involving matters of a civil nature. These situations can include property issues, concerns over contracts that have been entered into by individuals, insurance coverage issues, negligence issues, or concerns related to inheritance or estates.
Bachelor of Arts, University of the South – 1969 (with honors and cum laude)
Juris Doctorate, University of Kentucky College of Law – 1973 (Order of the Coif)
Distinctions And Accomplishments
Member, Phi Beta Kappa
Daviess County Bar Association, Secretary/Treasurer – 1976
Daviess County Bar Association, President – 2005
Kentucky Bar Convention, CLE Chair – 1982 and 1985
Continuing Legal Education Commission – 1989 to 1992
Kentucky Bar Convention Planning Committee -1999
Kentucky Defense Counsel, Board of Directors – 1997 – 2001;
President of Kentucky Defense Counsel – 2002-2003
Member, Kentucky Law Journal, 1971 – 1973
Managing Editor, Kentucky Law Journal – 1972-73
Owensboro-Daviess County Chamber of Commerce, Board of Directors – 1991 to 1995
Chair of the Board – 1994
Legislative Committee – 1994
Outstanding Director – 1993
Habitat for Humanity, Board of Directors – 1998 to 2002
Chair of the Property Acquisition Committee – 2000 to present.
Industry, Inc., Board of Directors – 1996 to 2004
Chair of the Board- 2002
Owensboro Rotary Club – 1996 to 2002
Noon Optimist Club – 1974 – 1978
Professional Affiliations
Daviess County Bar Association
Kentucky Bar Association – Litigation Section and Employment Section
Kentucky Defense Counsel
Commonwealth of Kentucky
U.S. District Court, Western District of Kentucky
U.S. District Court for the Eastern District of Kentucky
U.S. Court of Appeals for the Sixth Circuit
State Court Opinions
Owensboro Metropolitan Board of Adjustments vs. Midwest Outdoor Advertising, Inc. 729 S.W.2d 446 (1987)
Carrie Frank v. Big Rivers Electric Corporation 2003 WL 21512198
Big Rivers Electric Corporation v. Lyman Barnes and Joyce Barnes 147 S.W.3d 753 (2004)
Julie Ann Welch v. Gerald G. Edds, M.D., et al. 2005 WL 3244339
Madonna Green v. Owensboro Medical Health System 231 S.W.3d 781 (2007)
W.E. Williams v. Texas Gas Transmission, LLC 2007-CA-001085
J. Wayne Murphy v. Bill Saalwaechter 2013 WL 3808019
Lisa Marie Borboa v. Casey Startsiak, M.D., et al. 2014 WL 631623
J&B Energy, Inc. v. Paul Caldwell, et al. 2014 WL 3973966
Federal Court Opinions
Dr. Philip Trover v. Paxton Media Group, L.L.C. 2007 WL 4302088
Dr. Philip Trover v. Dr. Neil Kluger and Paxton Media Group, L.L.C. 2007 WL 528419
Dr. Philip Trover v. Dr. Neil Kluger and Paxton Media Group, L.L.C. 2008 WL 4542730
Regions Bank v. American Justice School of Law, Inc., et al. 2009 WL 909548
Keisha N. Niles and William Niles, Personal Representative of the Estate of D.C.N., et al. v. Owensboro Medical Health System, et al. 2011 WL 1979309
Cynthia Maynard v. American Medical and Life Insurance Co., et al. 2012 WL 2571160
Mark Tunne v. Paul Maynard Hendrick, et al. 2012 WL 3644825
Bail and Bail Bondsman: Need for Reform in Kentucky, 61 Ky. L.J. 601 (1972-73)
Chapter 33, "Release, Termination and Plugging", and 117, "Kentucky Regulation of Oil and Gas Production", Kentucky Mineral Law (1986)
Presenter, 1992 District Bar Meetings, The Art of Legal Writing
Presenter, 1992 Kentucky Defense Counsel Annual Seminar, Litigating Bad Faith Insurance Claims
Presenter, 1993 District Bar Meetings, Litigating Bad Faith Insurance Claims