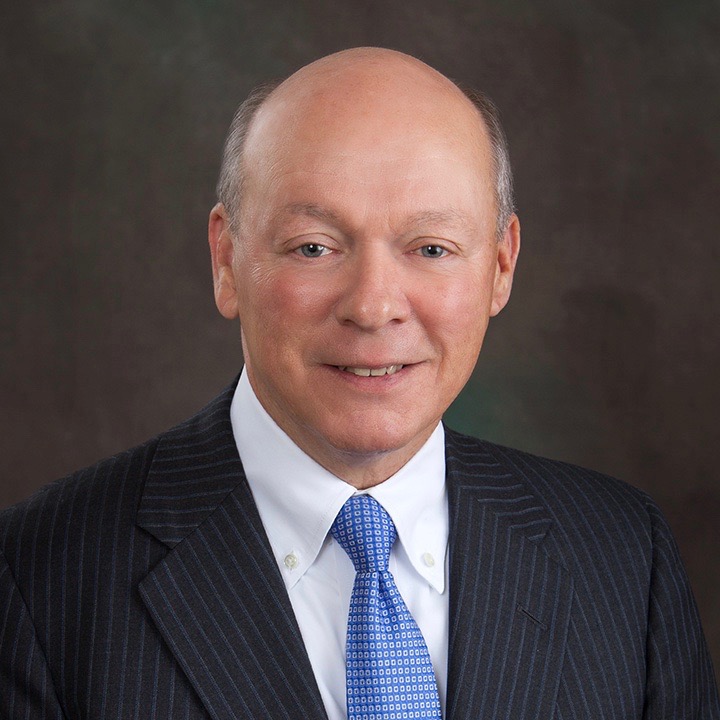 Mike helps his clients work through complex financial issues. Sometimes this involves helping creditors in foreclosure, collection or bankruptcy cases. Sometimes it means negotiating a workout or using the bankruptcy code to permit a business to continue as a viable entity despite current financial constraints. He also represents bankruptcy trustees in a wide variety of bankruptcy cases and related litigation.
Whatever the situation might be, Mike likes to help his clients understand all their options. He also knows that litigation can often be the result. If this happens, Mike presents the risks and options so his clients can make the choices that feel most comfortable to them and best meet their business needs.
Mike also handles a wide-range of commercial transactions including negotiating and documenting loans, buying and selling businesses, negotiating and drafting all types of contractual agreements, and business litigation.
Mike's clients include numerous banking institutions. He also has represented a number of individuals, businesses and bankruptcy trustees in complex bankruptcy cases, many of which have included a varitye of complex business and personal issues. By understanding the complexities of the bankruptcy process he is able to help creditors collect on debt from entities struggling with financial issues as well as help companies who need to reorganize to meet financial obligations.
In some cases Mike's clients have business and personal situations that are intertwined. He works with clients who find themselves in divorce proceedings involving complex financial issues.
Mike works extensively with lending institutions, creditors and bankruptcy trustees who find themselves in need of understanding and enforcing their legal rights in debt collection and bankruptcy proceedings. Mike also likes to work with business clients who need to evaluate their current financial situation or determine what their options are to improve their cash flow and meet creditor obligations.
Bachelor of Arts, Western Kentucky University – 1974
Juris Doctorate, Columbia University School of Law – 1977
Distinctions And Accomplishments
Western Kentucky University Presidents Scholar
Omicron Delta Kappa
Phi Kappa Phi
Columbia University School of Law Harlan Fiske Stone Scholar
Columbia Journal of Transnational Law, Managing Editor
Owensboro Community and Technical College Foundation – Board Member
Girls Inc. – Advisory Trustee
Wendell Foster Center – Board Member, Secretary, Executive Committee Member
Robert Austin Meythaler Foundation – Board Member
Professional Affiliations
Daviess County Bar Association
Kentucky Bar Association
American Bar Association: Section of Corporation, Banking and Business Law
American Bar Association: Section of Law Practice Management
Commonwealth of Kentucky
U.S. District Court, Western District of Kentucky
U.S. District Court, Eastern District of Kentucky
U.S. Bankruptcy Court, Western District of Kentucky
U.S. Bankruptcy Court, Eastern District of Kentucky
U.S. Court of Appeals for the Sixth Circuit
In re M. Ibrahim Khan, P.S.C., 31 B.R. 313 (Bankr. W.D. Ky. 1983)
In re M. Ibrahim Khan, P.S.C., 751 F.2d 162 (6th Cir. 1984)
In re Baird, 63 B.R. 60 (Bankr. W.D. Ky. 1986)
In re Owensboro Canning Co., Inc., 46 B.R. 607 (Bankr. W.D. Ky. 1985) aff'd, 82 B.R. 450 (W.D. Ky. 1988)
In re Big Rivers Elec. Corp., 252 B.R. 676 (W.D. Ky. 2000)
Kennedy v. Medicap Pharmacies, Inc., 267 F.3d 493 (6th Cir. 2001)
In re Big Rivers Elec. Corp., 355 F.3d 415 (6th Cir. 2004)
In re Alexander, 2011 WL 9961118 (6th Cir. 2011)