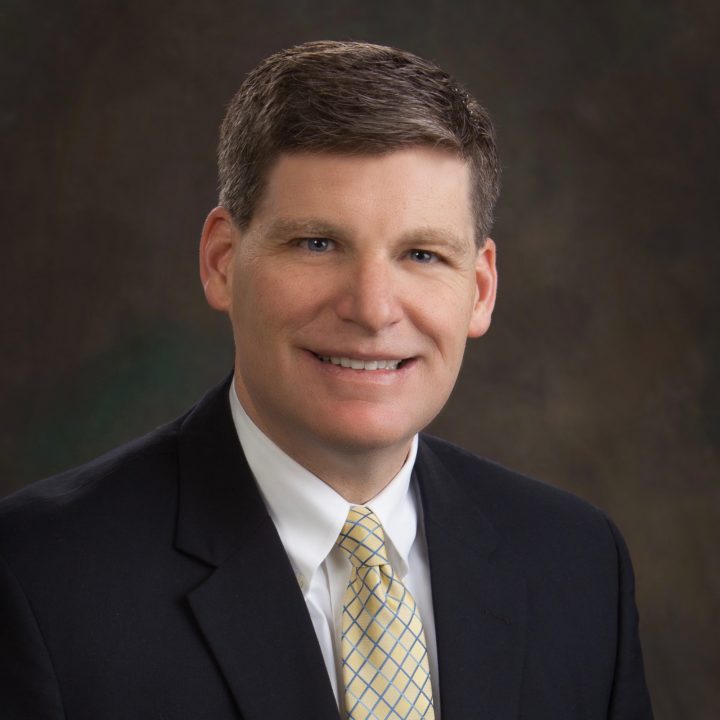 Contact Info
Phone: 270-926-4000
Fax: 270-683-6694
Mike's Practice Areas
Mike helps his clients work through complex legal issues by listening carefully, taking the time to fully understand his clients' situations and making sure he considers all possible solutions. Mike provides legal advice in the areas of insurance defense, employment law, business and contract drafting, issues and disputes, personal injury and wrongful death, construction law and real estate law. If litigation results, Mike is prepared to defend his clients. He also insures his clients know the risks, opportunities, and strategies available for their particular situation.
His clients include large national and international retailers, global manufacturers in the western Kentucky region such as Toyotetsu Mid America, public agencies such as the Owensboro-Daviess County Regional Airport Board, and local companies and individuals in a variety of business and personal endeavors. By working with these clients, he helps them with numerous legal issues including employment law counseling, litigation, contract review and contract disputes, and other legal matters. Because of his commitment to forming deep relationships with his clients, many of his clients have relied upon him and Sullivan Mountjoy, PSC for more than 20 years.
Mike likes to work with clients who make him part of their team. He likes to understand them fully and be confident that he is meeting their expectations in terms of the services he provides. He wants a client who will demand the best from him and has ongoing needs in the western Kentucky region.
The perfect client for Mike is one who needs help with ongoing business matters, human resources and employment counseling and litigation, contracts that are driving business growth, corporate governance, and civil litigation of all types in both state and federal court.
Mike also likes to tackle complicated personal injury cases involving serious injury to his client where he can help his client right a significant wrong.
Bachelor of Arts, University of Notre Dame – 1988
Juris Doctorate, University of Kentucky College of Law – 1991
Distinctions And Accomplishments
Martindale-Hubbell: AV Preeminent Distinction
Kentucky SuperLawyers® Civil Litigation: Defense
Special Justice to the Kentucky Supreme Court in Commonwealth v. Davidson, 277 S.W. 3d 232 – (Ky. 2009)
Kentucky Bar Association President 2016, President-Elect 2015, Vice-President 2014, Board of Governors – 2007-2013
Kentucky Bar Association Continuing Legal Education Commission – 1998 to 2004
Lawyers Mutual Insurance Company Board of Directors – 2015 to present
Leadership Kentucky – 1998
Greater Owensboro Chamber of Commerce – 2002 – 2006
Chairman of the Board – 2005
Greater Owensboro Economic Development Corporation Legal Counsel – 2006 to present
Professional Affiliations
Daviess County Bar Association
Kentucky Bar Association – Litigation Section and Employment Section
Kentucky Defense Counsel
American Bar Association – Employment Law Section
Commonwealth of Kentucky
U.S. District Court, Western District of Kentucky
U.S. Court of Appeals for the Sixth Circuit
U.S. District Court for the Eastern District of Kentucky
Metal Sales Manufacturing Corp v. Newton, Ky. App., 12 S.W.3d 691 (Ky.App.1999)
Boarman v. Commonwealth, 37 S.W.3d 759 (Ky. 2001)
Graham v. Wal-Mart Stores, Inc., 230 F.3d 1358, 2000 WL 1290383 (6th Cir. 2000)
Davis v. Carmelite Sisters of the Divine Heart of Jesus of Missouri, Inc., 116 Fed.Appx. 555 (6th Cir. 2004)
Sutton v. Hopkins County, 2007 WL 119856 (W.D.Ky. 2007)
Combs v. Kentucky Wesleyan College, 2008 WL 145253 (W.D.Ky. 2008)