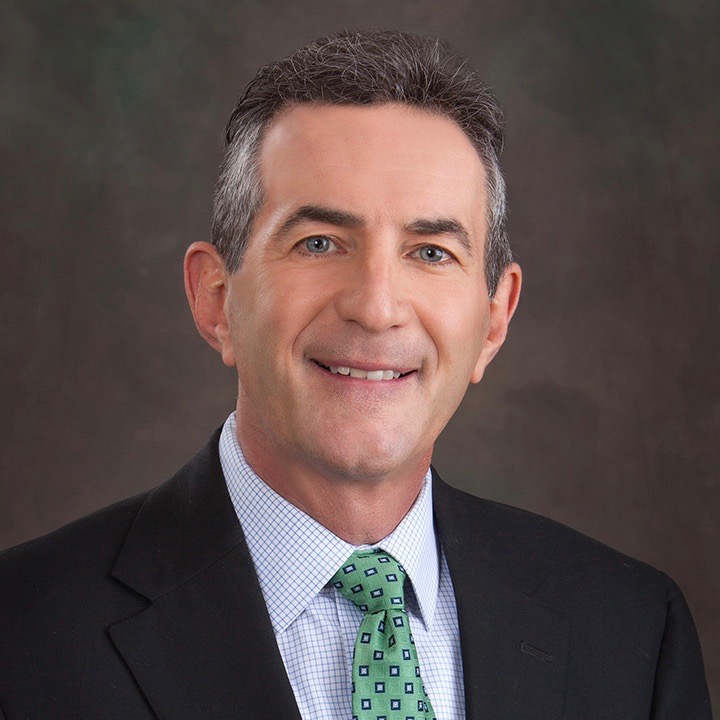 Contact Info
Phone: 270-926-4000
Fax: 270-691-1660
Bryan's Practice Areas
Bryan works to understand the world we live in by working with his clients in the areas of environmental and mineral law. Even as a college student, majoring in geology, he wanted to know how the world worked. It was only natural for him to want to go to law school and become well-versed in the acts governing our environment as they relate to mining and the associated real estate. Since beginning his practice over three decades ago, Bryan has helped his clients understand what they can and can't do with regard to use of our natural resources. It's his passion and his practice.
Environmental law can get complicated. But uncovering the story and keeping his clients in compliance and secure is something that Bryan enjoys. His clients include large oil refineries such as CountryMark Energy Resources and local businesses such as the Owensboro Riverport Authority. By working with these clients, he helps them do the right thing as far as the environment is concerned. If issues do arise, Bryan is prepared to leave nothing unresolved as he fully investigates the legal issues and offers his recommendations.
Bryan likes to work with clients who understand the complex nature of compliance with environmental and natural resource law. He likes to think of himself as part of their team and a team member who can exceed expectations. He wants a client who has a variety of legal issues where environmental, oil and gas, and real estate law all come into play. Bryan likes big challenges.
The perfect client for Bryan is one who needs help from outside counsel for an oil and gas or environmental issue and wants to hire a lawyer who can be up to speed quickly regarding their business needs.
Bachelor of Science in Geology, Indiana University – 1983
Juris Doctorate, Salmon P. Chase College of Law – 1991
Distinctions And Accomplishments
Daviess County Bar Association, President – 2009
Kentucky Oil and Gas Association, Board of Directors – 1992 to present
Chair Legal Committee
Interstate Oil and Gas Compact Commission, Legal Committee
Daviess County Solid Waste and Environmental Education Panel, Chair- 1999 to present
Coalbed Methane Initiatives Group , Legal Committee – 2003 to 2004
STRONGER Kentucky Review Committee, Industry Representataive – 2006
Western Kentucky Hospice, Board of Directors
Owensboro Riverport Authority, General Counsel
Professional Affiliations
Daviess County Bar Association
Kentucky Bar Association
Commonwealth of Kentucky
U.S. District Court, Western District of Kentucky
U.S. District Court for the Eastern District of Kentucky
U.S. Court of Appeals for the Sixth Circuit
University of Louisville v. O'Bannon: Retroactive Application of Board of Claims Act Amendments, 18 Northern Kentucky Law Review 121 (1991)
Preparation and Implementation of Storm Water Pollution Prevention Plans and Groundwater Protection Plans, Tackling Environmental Issues in Kentucky, The Cambridge Institute,1993
Update on NORM: Naturally Occurring Radioactive Materials, 19th Annual Mineral Law Conference, University of Kentucky Mineral Law Center (1994)
Who's Going to Regulate NORM?, 22 Northern Kentucky Law Review 5 (1995)
The World Wide Web: Practical Information, 21st Annual Mineral Law Conference, Eastern Mineral Law Foundation and the University of Kentucky Mineral Law Center, (1996)
Recent Developments in Oil & Gas & Environmental Law, 19th Annual Mineral Law Institute, Eastern Mineral Law Foundation, (1998)
Who's Going to Clean Up the Oil Patch? Environmental Consequences of Lease Transfer, Termination, and Abandonment, 24th Annual Conference on Mineral Law, Energy & Mineral Law Foundation and University of Kentucky Mineral Law Center, Lexington, Kentucky (1999)