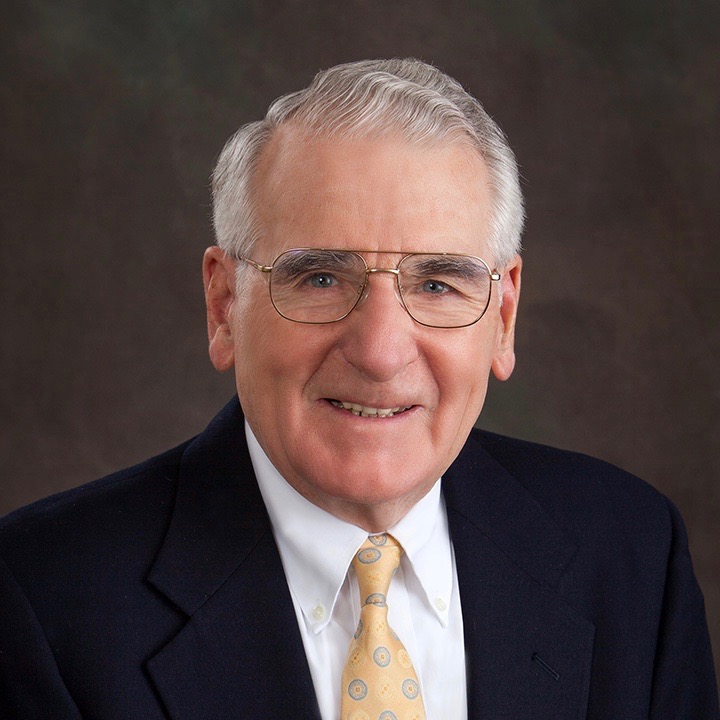 Contact Info
Phone: 270-926-4000
Fax: 270-683-6694
Ron's Practice Areas
Ron has spent his career helping his clients by taking the time to understand their particular situations and discussing their options with them. Ron works primarily in the areas of insurance defense, premises liability defense, personal injury and litigation. He believes in trying to resolve disputes before the conflict escalates to litigation. But, in the event this cannot be done, Ron is fully prepared to represent his clients in both state and federal court.
Because Ron has worked for many years with insurance companies and their policy holders; there is probably nothing he hasn't seen. He brings this experience and good judgment to each and every situation and case. He works hard to make sure he helps his clients fully understand their rights and what he views as the exposure, risk, and most favorable course of action.
Ron also works with individuals to help them understand what claims they can make relative to the insurance policies they hold or injuries they may have sustained. He makes sure his clients are fully versed in their rights and coverages and what they should expect to receive from their claims.
For his individual clients, Ron can also help with estate planning which in many cases includes developing a will, and related documents that every client should have, and he can facilitate the administration of the estate of a loved one.
Ron's clients include large national and international retailers, local business owners, and individuals. He continues to serve his clients throughout Western Kentucky and statewide when necessary.
Ron likes to work with clients who have problems where he can bring his years of knowledge and experience to the task and help his clients understand their options. He views his job as an advocate for his clients and works to help them achieve the best possible outcome based upon their individual situations. Ron always takes the time to explain to his client, whether it is a business owner or an individual with a personal injury or the need for a will or estate administration, what he views as the process that will be used, how long it will take, and what decisions the client will need to make along the way.
Bachelor of Arts, Providence College – 1956
Juris Doctorate, Georgetown University Law Center – 1960
Distinctions And Accomplishments
Law Clerk to U.S. District Court Judge and Justice of the Supreme Court of Rhode Island -1960 – 1961
Assistant Attorney General of Kentucky – 1961 – 1963
Executive Secretary of the Kentucky Oil and Gas Association – 1964 – 1970
U.S. Army Reserve, Captain JAGC – 1956 – 1968
Daviess County Bar Association, President – 1982
Kentucky Society of Hospital Attorneys, President – 1979
United Way of Owensboro-Daviess County, President – 1982
United Way of Owensboro-Daviess County, Associate General Appeal Chairman – 1981
Junior Achievement of Owensboro, Inc., President – 1989 – 1991
Judicial Nominating Commission for the 6th Judical Circuit – 1976 – 2012
Professional Affiliations
Daviess County Bar Association
Kentucky Bar Association
Fellow, American College of Trial Lawyers
Defense Research Institute
Kentucky Defense Counsel
Charter Life Fellow Kentucky Bar Foundation
Board of Directors Kentucky Bar Foundation – 1987 – 1993, 1995 – 2001
Board of Governors Kentucky Bar Association – 1989 – 1995
Commonwealth of Kentucky
U.S. District Court, Eastern and Western District of Kentucky
U.S. Court of Appeals for the Sixth Circuit
State of Rhode Island – 1960 – 1961
Hill v. Ohio County, 471 S.W.2d 306 (Ky. 1970)
Johnson v. Ohio Valley Forging Company, 471 S.W.2d 314 (Ky. 1971)
Brodie v. DeVatz, 556 S.W.2d 444 (Ky. 1977)
Daviess County v. Snyder, 556 S.W.2d 688 (Ky. 1977)
Owensboro Grain Company v. Owensboro Riverport Authority, 818 S.W.2d 605 (Ky. 1991)
Keel v. St. Elizabeth Medical Center, 842 S.W.2d 860 (Ky. 1992)
O'Neill v. Grayson County War Memorial Hospital, 472 Fed. 2d 1140 (6th Cir. 1973)