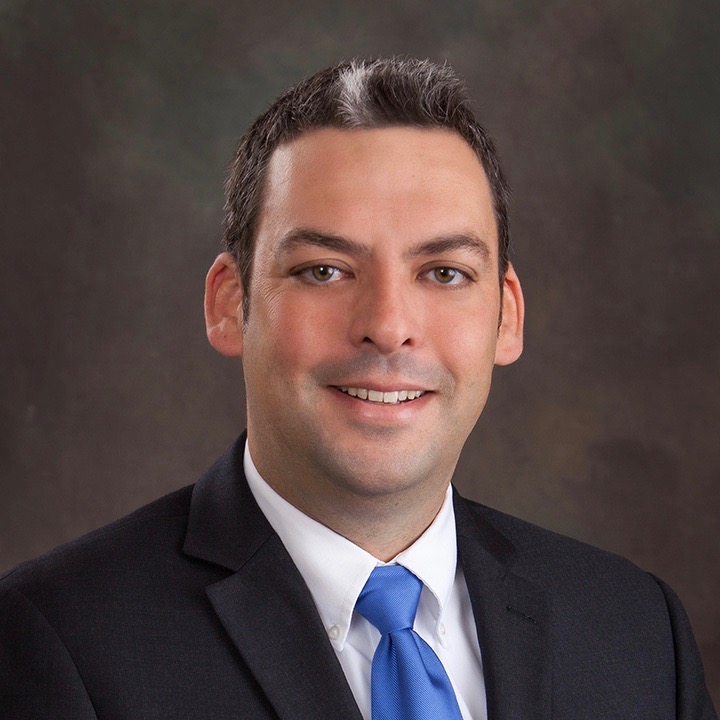 Tyson helps clients with a broad range of litigation and business needs. Tyson represents business and individual clients in administrative hearings and before trial and appellate courts in Kentucky. Tyson advises clients on regulatory compliance issues, provides legal support to clients on matters relating to the energy and utility industries, and assists clients with other business planning needs. Tyson also negotiates, drafts, and provides guidance on complex commercial transactions.
Tyson's clients include large regional utilities such as Big Rivers Electric Corporation. For more than a decade, he has worked with the lawyers at Sullivan Mountjoy, PSC to advise clients in highly regulated industries, litigate on behalf of business and individual clients, and counsel clients on a variety of business and corporate matters.
Tyson likes to work with clients who have a variety of needs for legal advice. He understands how being in a highly regulated industry can impact all aspects of company's business and any legal issues that might arise. Tyson wants to work with clients who have ongoing needs in the western Kentucky region.
The perfect client for Tyson is one who needs help with general legal issues in the areas of business law, regulatory compliance, and commercial transactions.
Bachelor of Arts in Political Science, magna cum laude, University of Kentucky – 2000
Juris Doctorate, cum laude, University of Kentucky College of Law – 2003
Distinctions And Accomplishments
Kentucky Law Journal
Kentucky Law School Order of the Coif
Golden Key International Honour Society
University of Kentucky Federalist Society, Treasurer – 2001 to 2003
Daviess County Bar Association – Treasurer
Professional Affiliations
Daviess County Bar Association
Kentucky Bar Association
Electric Cooperative Bar Association
Commonwealth of Kentucky
U.S. District Court, Western District of Kentucky
U.S. Court of Appeals for the Sixth Circuit
In the Matter of: Application of Big Rivers Electric Corporation for a Certificate of Public Convenience and Necessity to Construct Two 161 kV Transmission Lines in Hancock County, Kentucky, Kentucky Public Service Commission Case No. 2015-00051
In the Matter of: Application of Big Rivers Electric Corporation for an Adjustment of Rates, Kentucky Public Service Commission Case No. 2012-00535
In the Matter of: The Applications of Big Rivers Electric Corporation for: (1) Approval of Wholesale Tariff Additions for Big Rivers Electric Corporation, (2) Approval of Transactions, (3) Approval to Issue Evidences of Indebtedness, and (4) Approval of Amendments to Contracts; and of E.On U.S., LLC, Western Kentucky Energy Corp. and LG&E Energy Marketing, Inc. for Approval of Transactions, Kentucky Public Service Commission Case No. 2007-00455
Vertrees v. Vertrees, No. 2009-CA-002224-MR, 2011 WL 2555397 (Ky. Ct. App. June 10, 2011)
In re Alexander, 429 B.R. 876 (Bankr. W.D. Ky. 2010) subsequently aff'd, No. 11-5054, 2011 WL 9961118 (6th Cir. Dec. 14, 2011); Monticello Banking Co. v. Flener, No. 1:10-CV-121-R, 2010 WL 5158989 (W.D. Ky. Dec. 14, 2010)