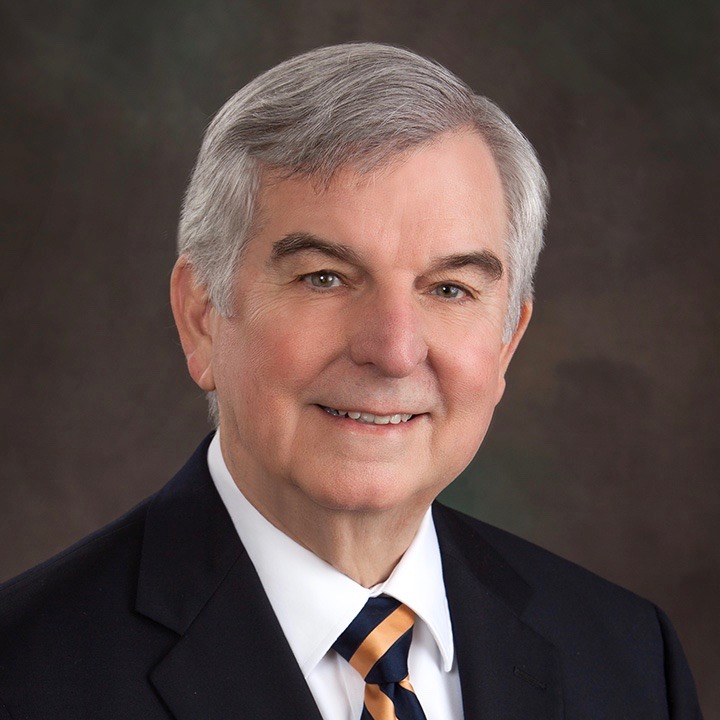 Contact Info
Phone: 270-926-4000
Fax: 270-683-6694
Jim's Practice Areas
Jim has focused his practice primarily in area of public utility law. Jim and his colleagues provide insight into all aspects of a client's business including contracts, financing, regulatory issues, environmental law, and cooperative governance. In the end, Jim's goal is to provide a sound legal strategy that meets the client's needs and contributes to the success of the organization.
His clients include large regional utilities such as Big Rivers Electric Corporation and local companies like Southern Pennyrile Cooperative, LCA and TERRAPure Distillery. Whether large or small, Jim works to make sure that his clients get excellent service and understand all their options. Because of his commitment to his clients, many have relied upon him and Sullivan Mountjoy, PSC for more than 40 years.
Jim likes to work with electric cooperatives and small utilities. Regulated industries are where he has focused his practice because he likes the challenge of helping them successfully navigate the regulatory process.
The perfect client for Jim is one who has a variety of legal needs and wants an attorney who can dig into contractual, compliance and regulatory issues. He wants a company that will rely upon him to guide them in a variety of areas of the law, including working with regulatory agencies.
Bachelor of Arts, University of Kentucky – 1970
Juris Doctorate, University of Kentucky College of Law – 1973
Distinctions And Accomplishments
Law Clerk to the Hon. James F. Gordon, United States District Court for the Western District of Kentucky
Kentucky Bar Convention – Chairman – 1982
Kentucky Council on Higher Education; member; chair
Owensboro-Daviess County Industrial Foundation, Inc.- board member and secretary
Distinguished Services to Education Award – 1994
Leadership Owensboro, Class of 1986
Leadership Kentucky, Class of 1988; board member; secretary; chair
Kentucky Library Trustees Association Annual Meeting – Presentation on the Legal Aspects of Trusteeship – 1981
Professional Affiliations
Daviess County Bar Association
Kentucky Bar Association
American Bar Association
Electric Cooperative Bar Association
Commonwealth of Kentucky
U.S. District Court, Western District of Kentucky
U.S. District Court for the Eastern District of Kentucky
U.S. Court of Appeals for the Sixth Circuit
U.S. Supreme Court
National Southwire Aluminum Co. v. Big Rivers Electric Corporation, Ky. App., 785 S.W. 2d 503 (1990)
City of Florence v. Owen Electric Cooperative, Inc., Ky., 832 S.W.2d 876 (1992)